Lynchburg Ready Mix complements our primary concrete services with a range of other products, as well:
Crushed Concrete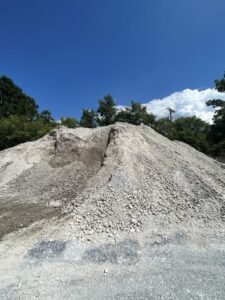 Barricade/Retaining-Wall Blocks

– Available at all locations (for customer pickup only). Pictured: standard 2x2x6'. Also available in half-block configuration (2x2x3').
Septic Tanks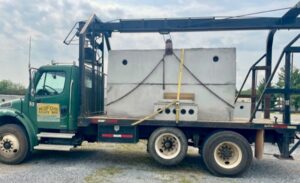 – We deliver septic tanks within the areas we serve (in both 1,000-gallon and 1,500-gallon capacities). Pictured is a tank and a distribution box ready for delivery. The second picture shows some of the inventory at our Bedford site. Please contact our Bedford Ready Mix location for pricing and available delivery. 
Aggregates (concrete sand and stone)
– available at all locations (for customer pickup only)